100% UV-blocking polycarbonate lenses

Wooden nose pads

Comfortable medium fit on your face

Pterocarpus Santalinus( Red Sandalwood )
Polished frame and temple arms

PROTECT THE EYES FROM SUNLIGHT THAT CAN HARM
THE CONJUNCTIVE AND CORNER OF THE EYES.
COME with a Generic Soft Pouch and SHIPPED WITH CARE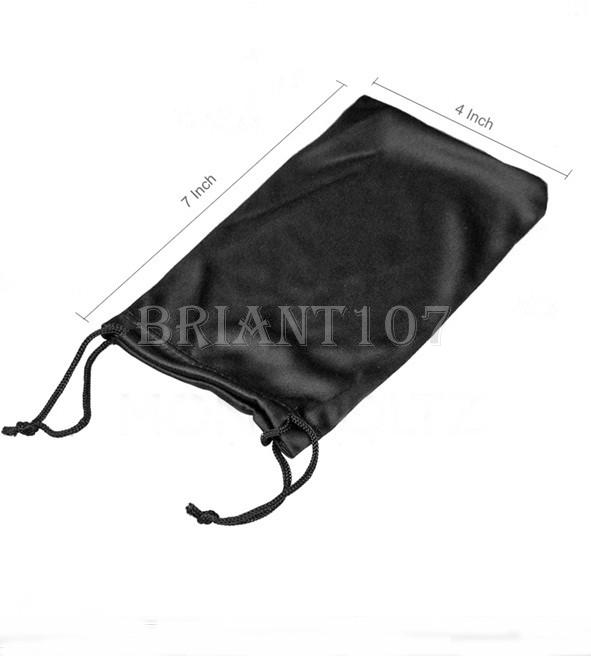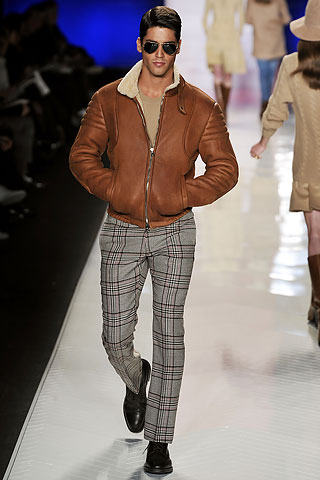 Red Sandalwood is a species of Pterocarpus native to India.
It is only found in south India in Kadapa, Chittoor, mostly in the
hilly region of Nepal, in Pakistan and in Sri Lanka.
Sandalwood is the name of a class of fragrant woods from trees in the genus Santalum. The woods are heavy, yellow, and fine-grained,
and unlike many other aromatic woods they retain their fragrance for decades. As well as using the harvested and cut wood, essential oils are also extracted from the woods for use. Both the wood and the oil produce a distinctive fragrance that has been highly valued for centuries. Consequently, the slow-growing trees have been overharvested in many areas.
The wood has historically been valued in China, particularly during the Ming and Qing periods, referred to in Chinese as zitan (紫檀) and spelt tzu-t\'an by earlier western authors such Gustav Ecke, who introduced classical Chinese furniture to the west. It has been one of the most prized woods for millennia. King Solomon was given tribute logs of Almug in Sanskrit valgu, valgum by the Queen of Sheba Due to its slow growth and rarity, furniture made from zitan is difficult to find
and can be expensive.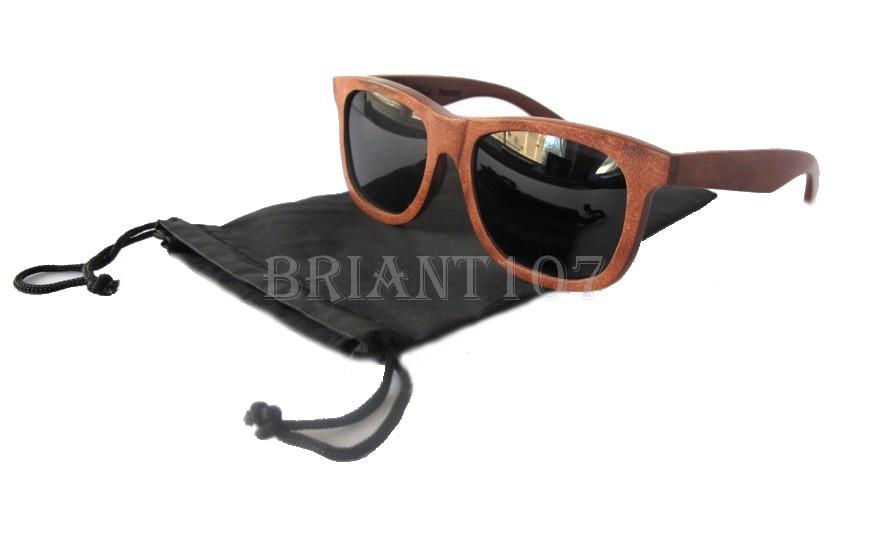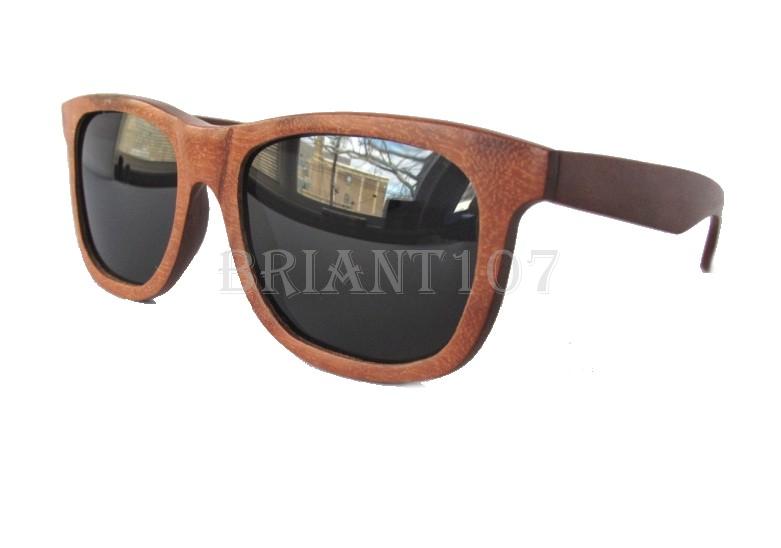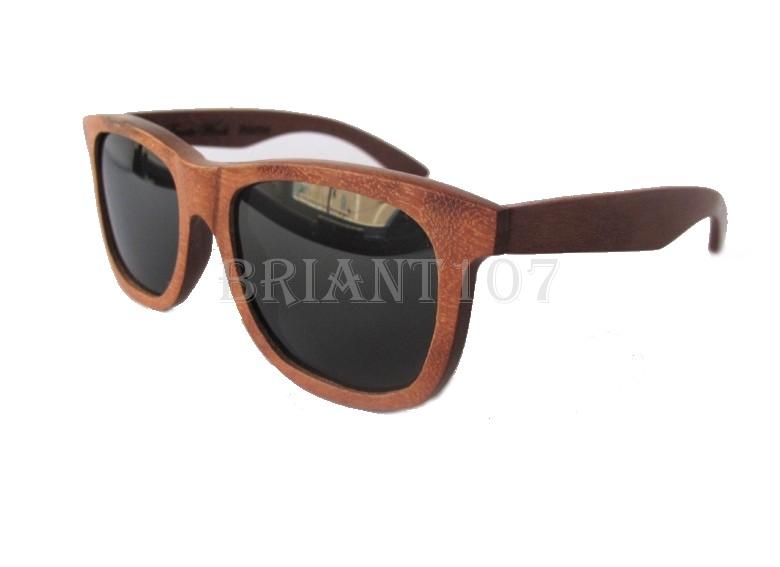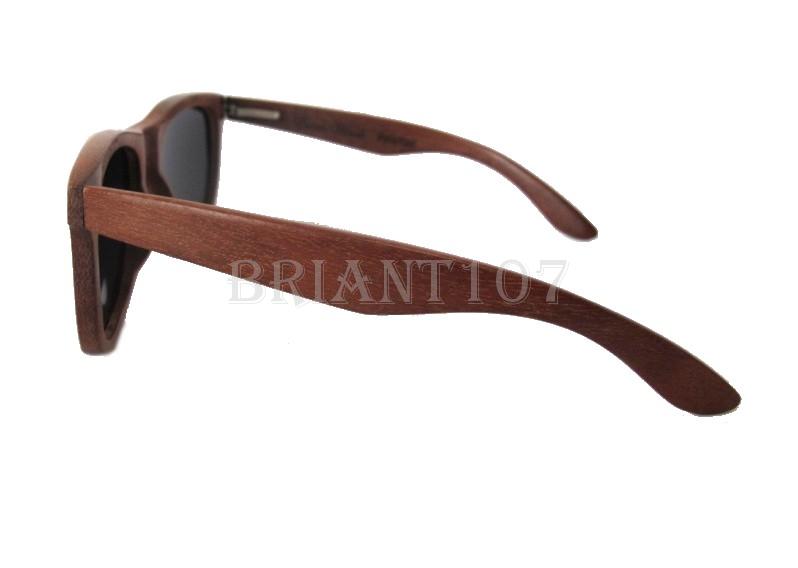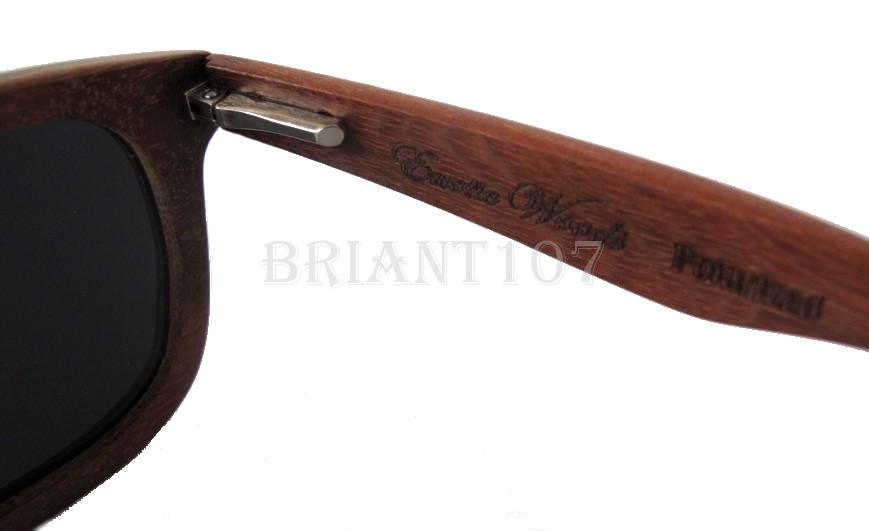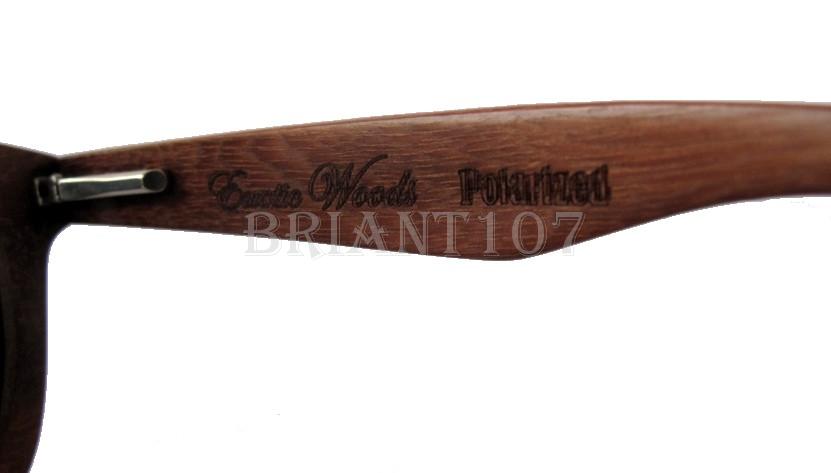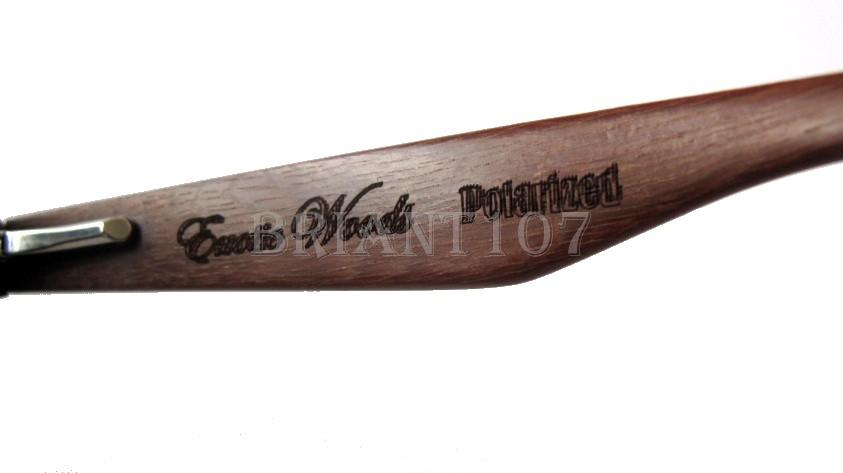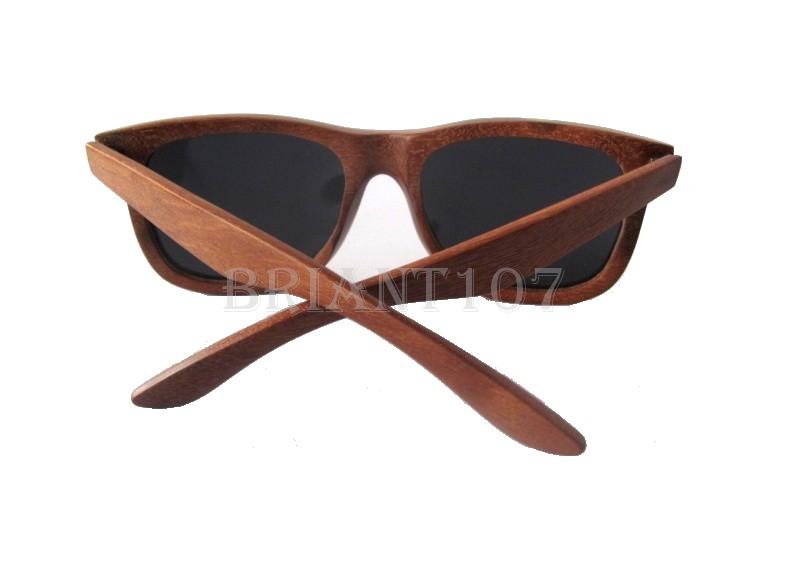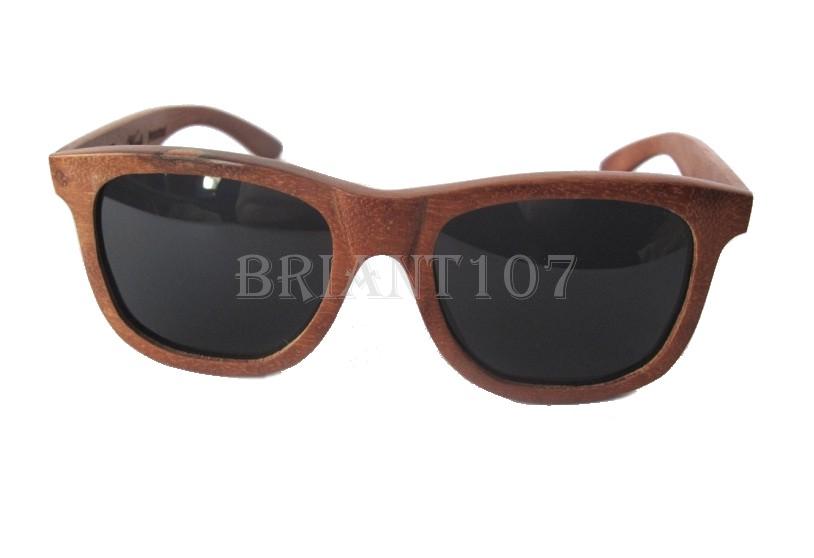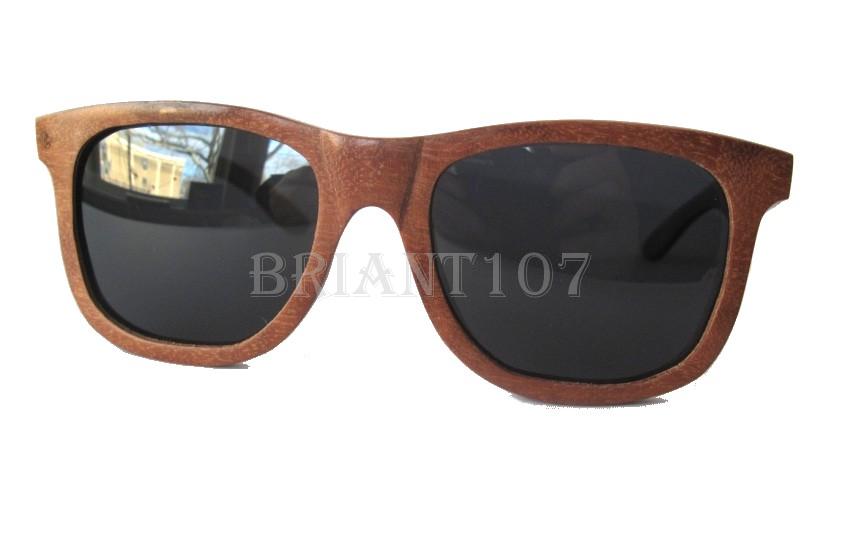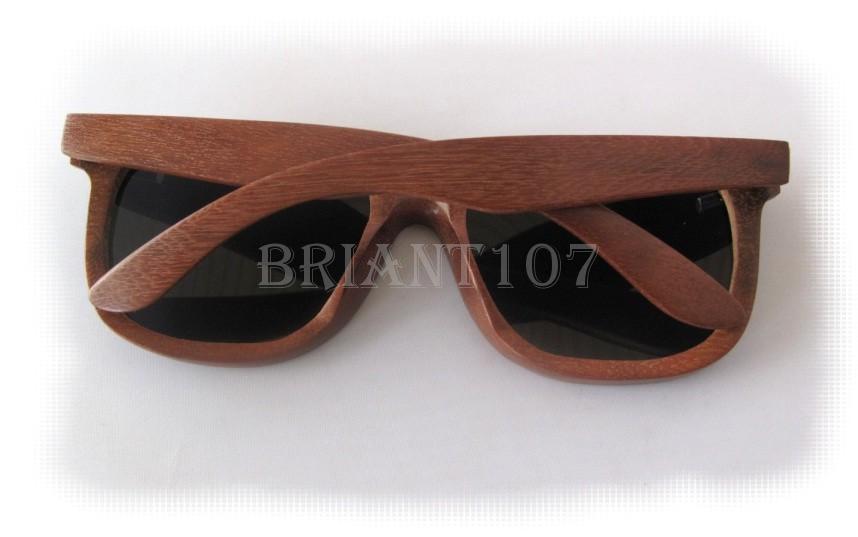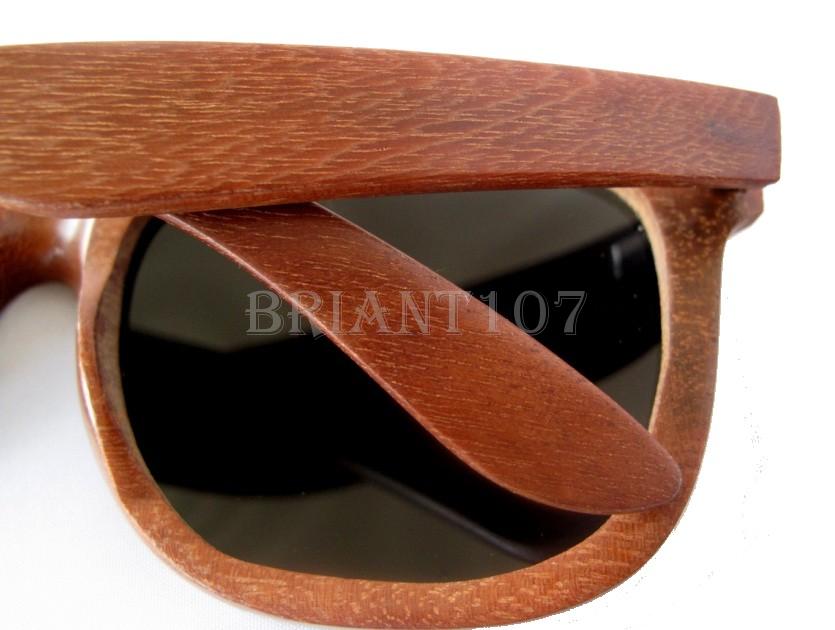 NATURAL WOODEN COLOR ON FRAME AND ARM LEGS
LASER ENGRAVED "EXOTIC WOODS"
STAINLESS STEEL OPTICAL HINGES
POLARIZED LENS OFFER 100% UVA/UVB PROTECTION
MICROFIBER BAG/POUCH INCLUDED
FRAME MEASUREMENTS: 63-13-140mm
UNISEX STYLE - THEY LOOK GREAT ON BOTH MEN AND WOMEN

Eye - 2-1/2" or 63mm
Bridge - 1/2" or 13mm
Vertical - 2" or 51mm
Temple Arm - 5-1/2" or 140mm
All of our listing items are authentic products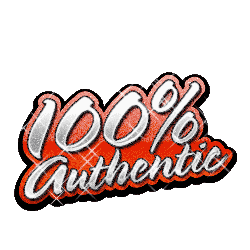 RETURNS: PLEASE CONTACT ME AND SEND BACK THE ITEM FOR A FULL REFUND MINUS SHIPPING & HANDLING.
THANKS FOR LOOKING