100% UV-blocking polycarbonate lenses

Wooden nose pads

Comfortable medium fit on your face

Macassar Ebony( Blackwood )
Polished frame and temple arms

PROTECT THE EYES FROM SUNLIGHT THAT CAN HARM
THE CONJUNCTIVE AND CORNER OF THE EYES.
COME with a Generic Soft Pouch and SHIPPED WITH CARE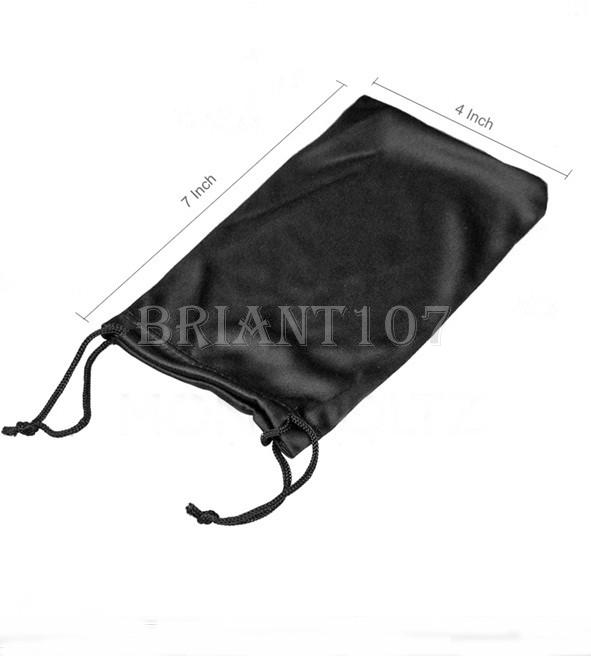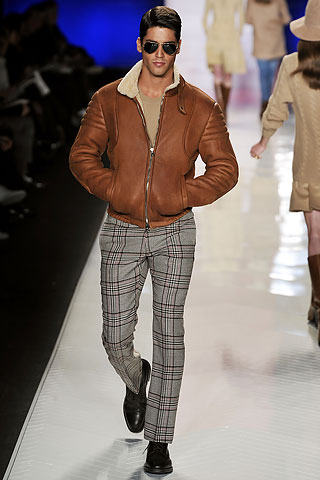 MACASSAR EBONY(BLACKWOOD)
Ebony is an exceptionally hard and beautiful black wood. It is also a very dense. In Africa it is also known as "Mpingo". Ebony wood is found in Sub-Saharan Africa and South East Asia. It is one of the most intensely black woods known, which combined with its very high density, fine texture, and the ability to polish it very smoothly, has made it very valuable. In fact it is one of the most expensive woods.
The Tree:
Ebony is the Greek word for "fruit of the gods". Historically drinking goblets were made from its wood, as they believed it was an antidote for poison, and its use would ward off their enemy's evil intent. This may be the origin for many that think today, that a wooden wand made of gaboon ebony has magical powers.
There are 100's of types of ebony worldwide, but most are only shrubs, and only one found in N. America .. the persimmon tree. This species know for it's use in the manufacture of golf clubs.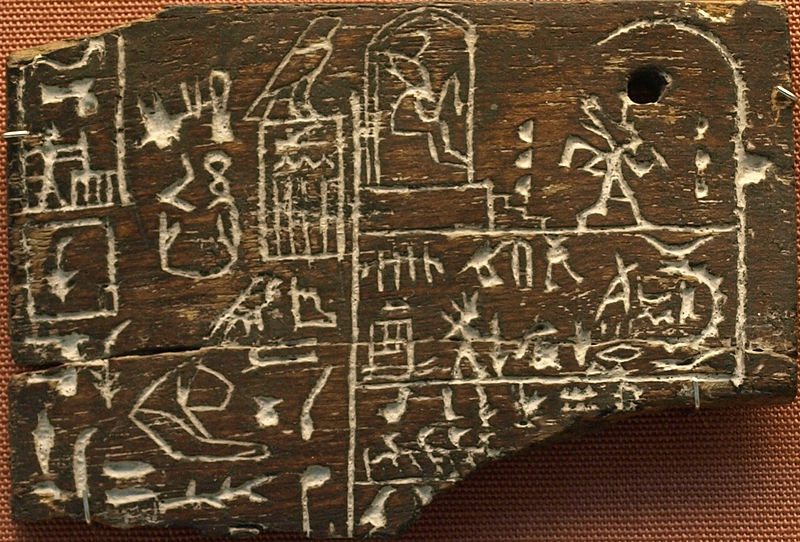 Ebony label depicting the pharaoh Den, found in his tomb in Abydos, circa 3000 BC
Species:
Species of ebony include Diospyros ebenum (Ceylon ebony), native to southern India and Sri Lanka; Diospyros crassiflora (Gaboon ebony), native to western Africa; and Diospyros celebica (Makassar ebony), native to Indonesia and prized for its luxuriant, multi-colored wood grain. Mauritius ebony, Diospyros tesselaria, was largely exploited by the Dutch in the 17th century. Some species in the genus Diospyros yield an ebony with similar physical properties, but striped rather than evenly black (Diospyros ebenum).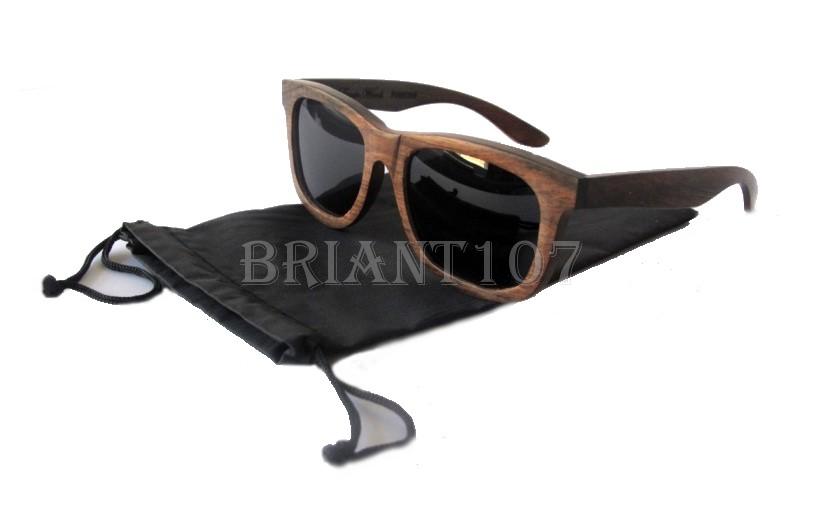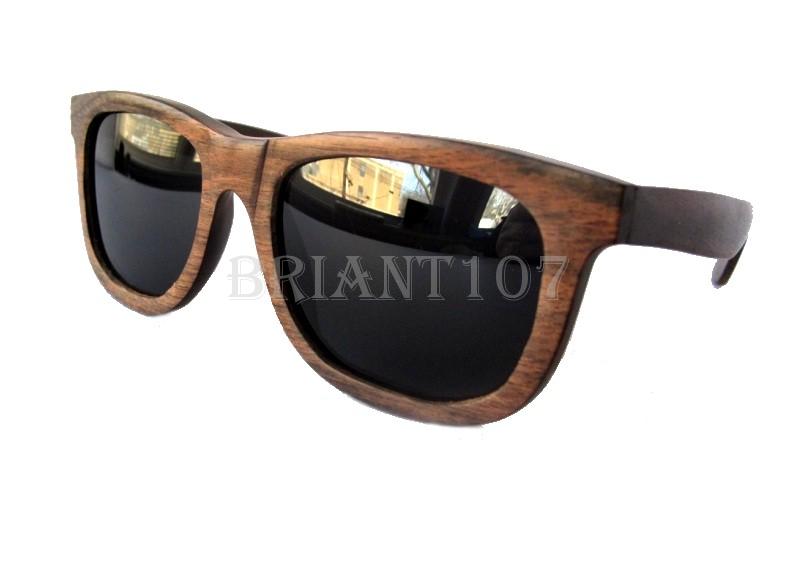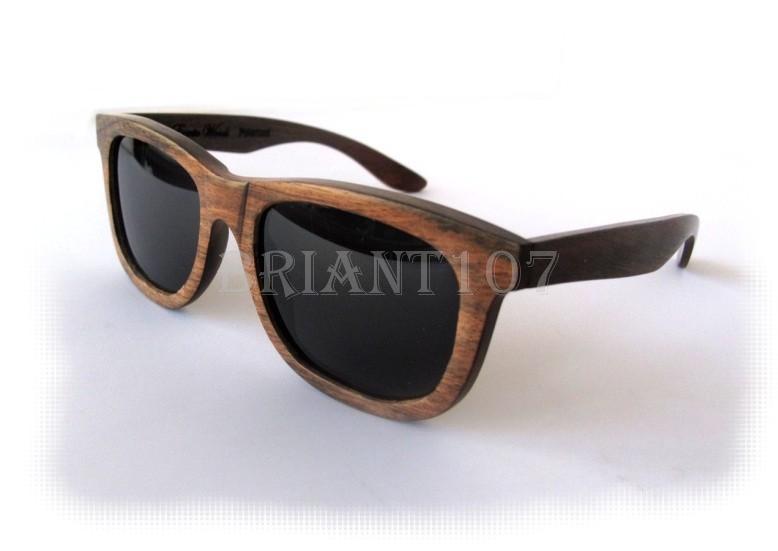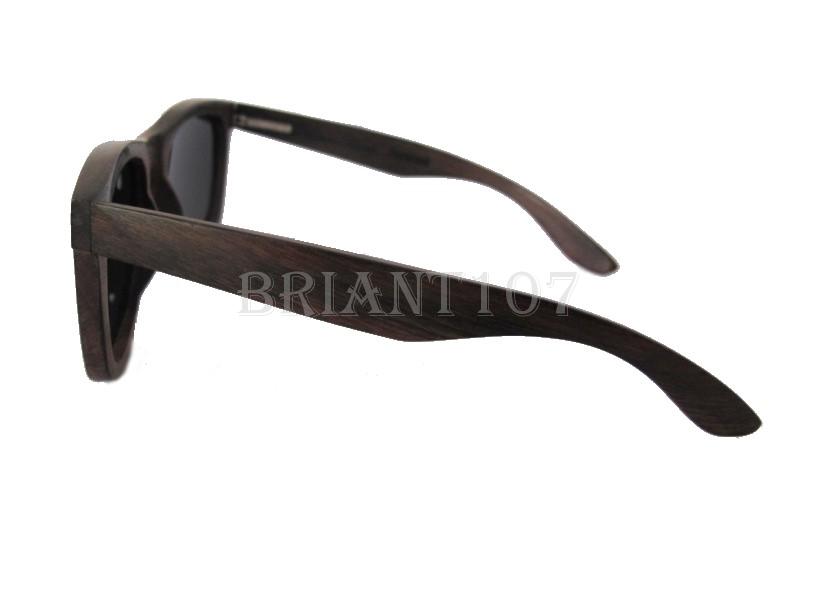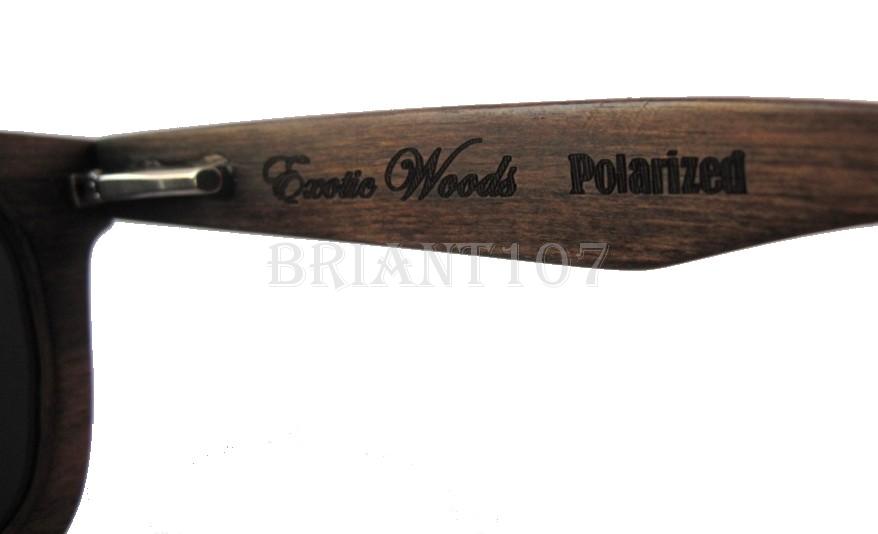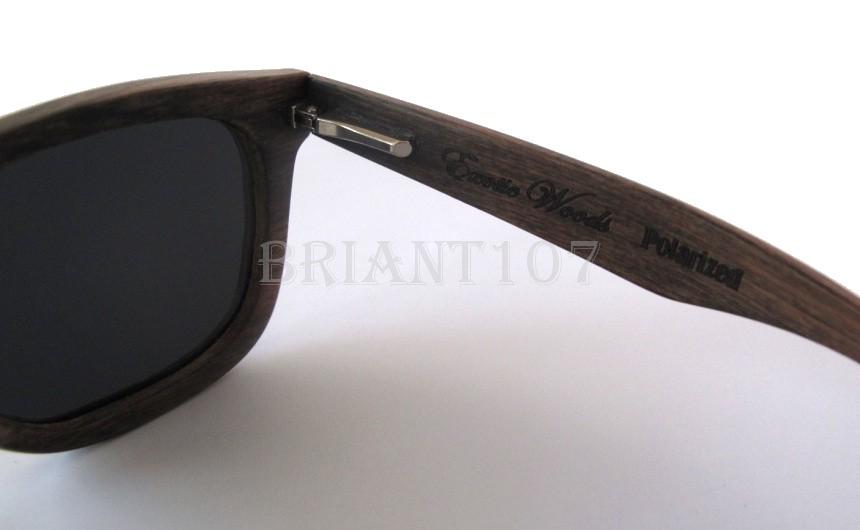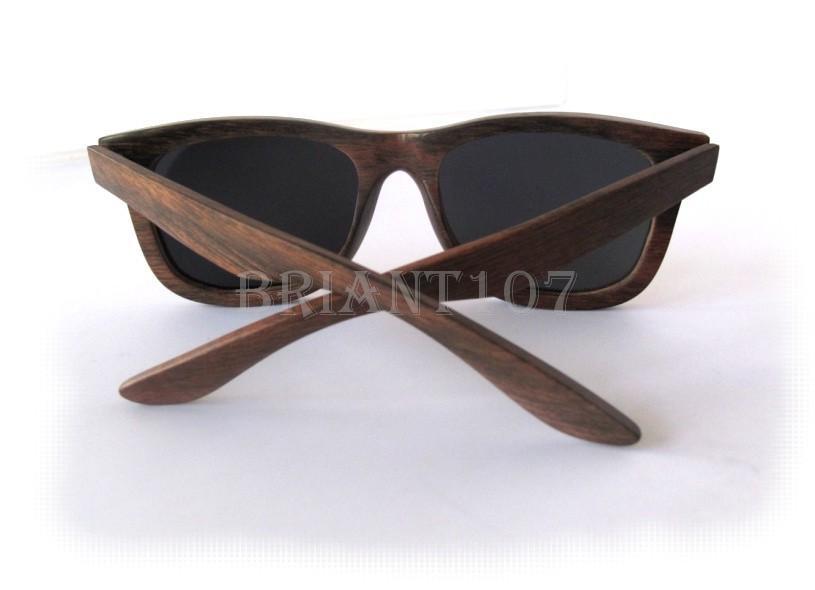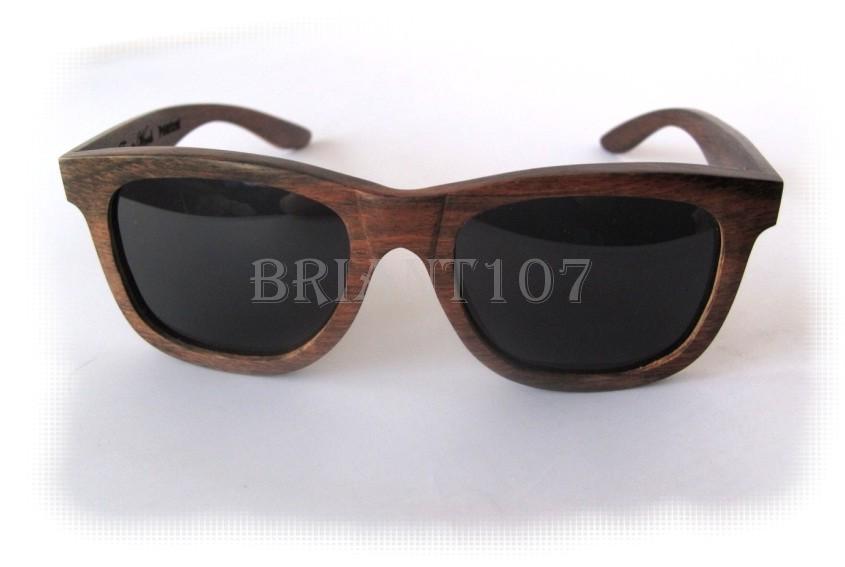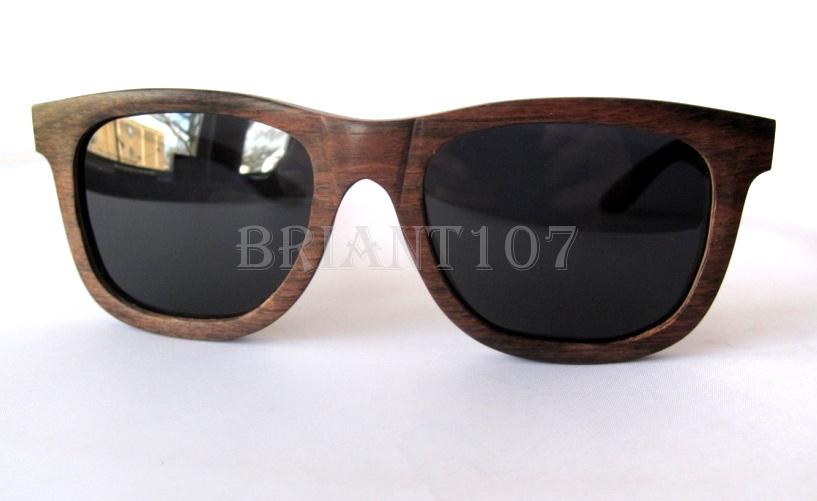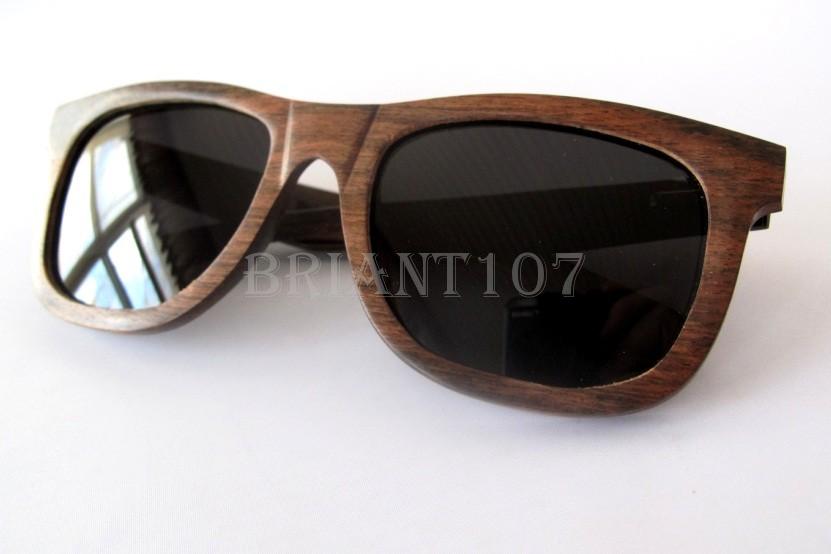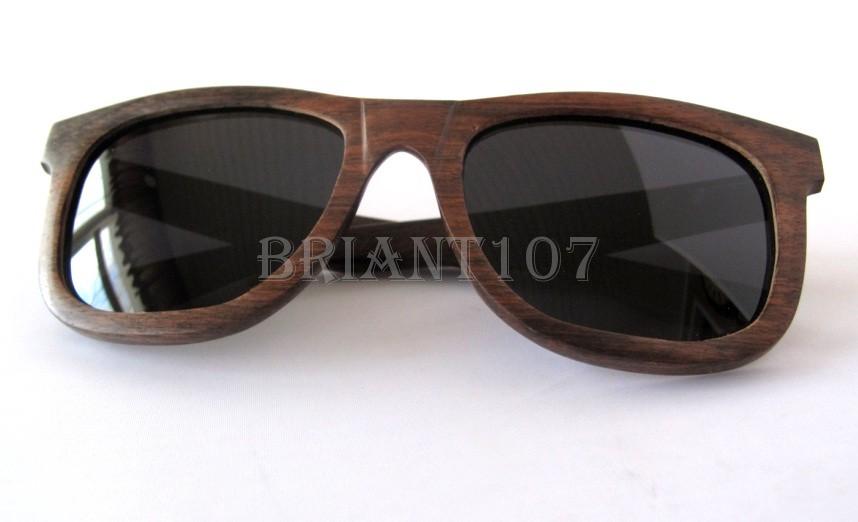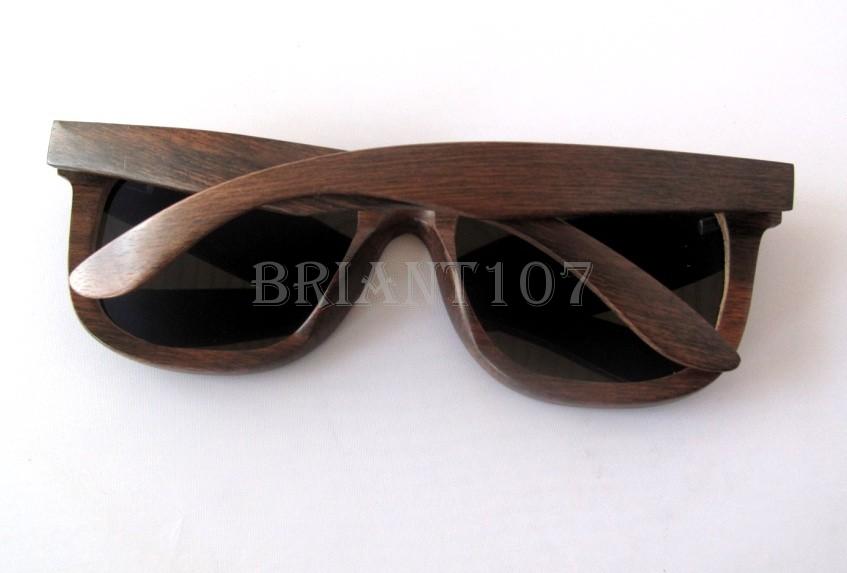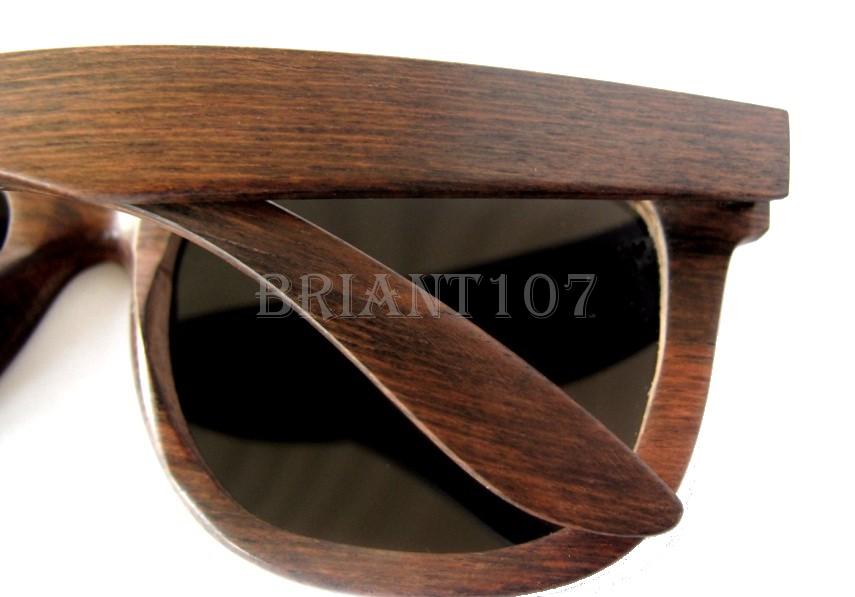 NATURAL WOODEN COLOR ON FRAME AND ARM LEGS
LASER ENGRAVED "EXOTIC WOODS"
STAINLESS STEEL OPTICAL HINGES
POLARIZED LENS OFFER 100% UVA/UVB PROTECTION
MICROFIBER BAG/POUCH INCLUDED
FRAME MEASUREMENTS: 63-13-140mm
UNISEX STYLE - THEY LOOK GREAT ON BOTH MEN AND WOMEN
THEY FLOAT!

Eye - 2-1/2" or 63mm
Bridge - 1/2" or 13mm
Vertical - 2" or 51mm
Temple Arm - 5-1/2" or 140mm
All of our listing items are authentic products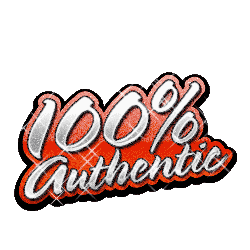 RETURNS: PLEASE CONTACT ME AND SEND BACK THE ITEM FOR A FULL REFUND MINUS SHIPPING & HANDLING.
THANKS FOR LOOKING